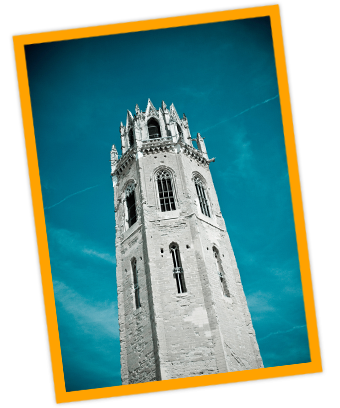 The LSAT
The Law School Admission test (LSAT) is a half-day standardized test administered by the lovely folks at the Law School Admission Council (LSAC). Pretty much all the common-law schools across North America think the LSAT is a pretty big deal for admitting students, which is a pretty good reason for you to care about it. Unless you're not applying to law school, which means you're probably reading this for someone else. That's cool too.
So the LSAT is a paper-based test, all multiple-choice and graded by a scantron. It's administered four times a year: February, June, October, and December. It's administered at 8:30am, except for June when it's administered at 12:30pm. Why is June different this way? Because LSAC felt like it.
---

Structure
The test is made up of six sections, each 35 minutes long. There is one break between sections three and four, and otherwise the sections are taken back to back. The sections of the test are given relatively randomly, but there are a number of things you can count on to be true: - There will be two Logical Reasoning ("LR") sections. - There will be one Reading Comprehension ("RC") section. - There will be one Analytical Reasoning (Logic Games, or "LG") section. - There will be one "Experimental" section (unscored). - There will be one Writing Sample, always positioned as section six (unscored).
---

Logical Reasoning
Effectively worth half your score, the Logical Reasoning sections, also known as "arguments", present you with 25-26 questions in each of its sections. The questions themselves are each preceded by a short piece of text colloquially known as the argument.
---

Reading Comprehension
The reading comprehension section presents you with four lengthy reading passages, often devoid of anything you might find to be remotely interesting. Each of these passages is then followed by 5-8 questions for a total of about 27-28 questions for the entire section.
---

Analytical Reasoning
Colloquially known as the "games" section, this section presents you with four "games" which consist of an artificial situation and a set of rules that you need to keep track of. For example, you might be presented with a group of people that need to be placed in a certain order, with rules such as "Joe cannot precede Peter", and "If Larry goes 1st, Joe cannot go 5th". Each game setup is then followed by 5-7 questions for a total of about 23-24 questions for the entire section.
---

Experimental Section
This section will be an extra section of any one of the above, but which will not count towards your score. For example, you might have an extra Reading Comprehension section as your experimental section, but that will not actually count. Unfortunately, there is no real way to know which section is your experimental so you have to do your best on all of them.
Why does LSAC do this? Well, basically they need to test questions out prior to actually using them on future tests, and what better way to do it than on (grudgingly) willing people sitting for existing LSATs?
---

Writing Sample
Your sixth and final section will always be the 'writing sample', which is essentially a 35 minute period in which LSAC expects you to write a short argumentative essay on a topic that they provide you with.
Thing is, though, LSAC doesn't actually score this section either. However, they will forward a copy of your writing sample alongside your LSAT score to law schools that you apply to. Most schools say they don't put very much weight on the writing sample so it's generally considered a write-off, but some law schools will take a look at it so you do want to write something relatively competent.
In short, write something that won't incriminate you and you'll likely be okay on this.
---

Experimental Section
LSAT scores range from a 120 (just for writing your name) all the way to a 180. More importantly though, is what these scores actually mean. Each LSAT score is actually a reference to a percentile rank, and this conversion changes very little from test to test. For example, a 152 puts you in the 50th percentile, meaning that you're doing better than 50% of the test taking population. A 160 means that you're in the 80th percentile, and so on. The full range or scores and percentiles can be found below:
Because tests do vary in difficulty between each other, LSAC also slightly adjusts the number of questions that you have to answer correctly to get a certain score from test to test (colloquially referred to as the 'curve'). For example, while one test might require 77 correct answers to score a 160, another test might require only 73 correct answers to score a 160. Below is a sample table from June 2007, but as noted, these numbers will change from test to test.
---
Score vs. Percentile Rank Table

| Score | Percentile | Score | Percentile |
| --- | --- | --- | --- |
| 180 | 99.9 | 149 | 40.0 |
| 179 | 99.9 | 148 | 46.3 |
| 178 | 99.8 | 147 | 32.9 |
| 177 | 99.7 | 146 | 29.6 |
| 176 | 99.6 | 145 | 26.0 |
| 175 | 99.5 | 144 | 26.2 |
| 174 | 99.3 | 143 | 20.2 |
| 173 | 99.0 | 142 | 17.5 |
| 172 | 98.6 | 141 | 15.2 |
| 171 | 98.1 | 140 | 13.0 |
| 170 | 97.5 | 139 | 11.1 |
| 169 | 96.8 | 138 | 9.8 |
| 168 | 96.0 | 137 | 7.8 |
| 167 | 95.1 | 136 | 6.5 |
| 166 | 93.4 | 135 | 5.5 |
| 165 | 92.2 | 134 | 4.5 |
| 164 | 90.7 | 133 | 3.6 |
| 163 | 88.5 | 132 | 3.1 |
| 162 | 86.3 | 131 | 2.3 |
| 161 | 84.0 | 130 | 1.9 |
| 160 | 81.5 | 129 | 1.6 |
| 159 | 78.0 | 128 | 1.2 |
| 158 | 75.1 | 127 | 1.2 |
| 157 | 72.0 | 126 | 0.8 |
| 156 | 68.3 | 125 | 0.6 |
| 155 | 64.2 | 124 | 0.5 |
| 154 | 60.0 | 123 | 0.5 |
| 153 | 56.1 | 122 | 0.3 |
| 152 | 52.9 | 121 | 0.3 |
| 151 | 48.6 | 120 | 0.0 |
| 150 | 44.4 | | |
Score Conversion Chart
Reported Score
Raw Score
Lowest
Highest
180
99
100
179
-
-
178
98
98
177
97
97
176
-
-
175
96
96
174
95
95
173
-
-
172
94
94
171
93
93
170
92
92
169
91
91
168
90
90
167
89
89
166
87
88
165
86
86
164
85
85
163
83
84
162
81
82
161
80
80
160
78
79
159
76
77
158
75
75
157
73
74
156
71
72
155
69
70
154
67
68
153
65
66
152
63
64
151
61
62
150
59
60
149
57
58
148
55
56
147
54
54
146
52
53
145
50
51
144
48
49
143
46
47
142
44
45
141
42
43
140
40
41
139
39
39
138
37
38
137
35
36
136
33
34
135
32
32
134
30
31
133
29
29
132
27
28
131
26
26
130
25
25
129
24
24
128
22
23
127
21
21
126
20
20
125
19
19
124
18
18
123
17
17
122
-
-
121
16
16
120
0
15
Our students tend to like us:
The instructors are great and Yoni's method works! I went from 157 to 167... — William Davis
I was able to improve my score by 13 points from my first diagnostic score of 149 to an official score of 162! — Samuel Mazzuca
Read More