Quick Stats
| | |
| --- | --- |
| Price | $1,245 (Early) [?] |
| Class Hours | 100 |
| Additional Diagnostics | 6 |
| Class Size | Max. 24 |
| Materials | Every Released Test (Over 70) |
| Minimum Instructor Score | 97th Percentile |
| Repeat Policy | Free, Unlimited |
Live LSAT Courses
The HarvardReady classroom course is, bar none, the most thorough LSAT course you'll find in the Toronto area: we've got more hours, better instructors, more extensive materials, and smaller classes.
You'll start the course with a full-length diagnostic LSAT so you know exactly what you're up against and where you stand. From there, you'll begin your road to mastering the nuanced concepts that the LSAT expects you to know like the back of your hand by the time you hit the test. To put things in practice, we'll have countless exercises ready for you along with real LSAT questions to practice on.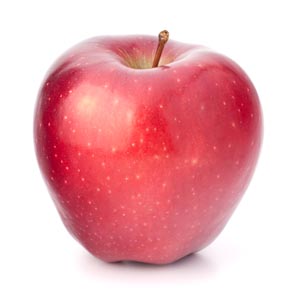 As you get better at absorbing and putting the concepts into practice, the course will gradually shift focus towards the timing and pressure based aspects of the test. Throughout the course, you'll be testing your skills on real previous tests during live, proctored test exams. By the time you hit the real thing, you'll be more than ready to knock the LSAT into submission.
---

Hours
While other LSAT courses try to manipulate their numbers to artificially raise their classroom hours, the HarvardReady course sets a simple, industry-leading, standard: Our course includes 100 hours of actual class time, not including the diagnostic tests scheduled throughout the course.
The LSAT is not an easy test for most people, and has an extensive number of intricacies to cover, master, and apply. The extensive number of classroom hours is part of the reason that our course has been known to help our hundreds of students so far.
---

Brilliant, Engaging Instructors
Yeah, our instructors our brilliant - each of them nailed at least a 170 on a real LSAT putting them in the top 3% of test takers. A brilliant instructor can only go so far in keeping their students engaged though, especially when it comes to our monster 100 hour course, which is why we take steps to make sure our instructors are also personable. Through a bit of character assessment and light stalking, we screen our instructors for personality and only hire the ones that could keep us entertained the whole way through.
---

Materials
Along with your course you will get our proprietary set of five course books. These were custom designed for our LSAT course and will include the regular classwork and homework you will be attacking throughout the course. Rest assured, these will provide you with plenty of material to keep you busy, but just in case you want more you'll also have full access to our online Student Suite where, among other resources, you will have access to every single officially released LSAT. Ever.
---

Smaller Class Sizes
We don't pack 50 person lecture halls just to squeeze as many paying students into a room as possible. Our LSAT courses are capped at 24 people so that students can get personalized attention to their questions while maintaining a discussion friendly environment. Our classes are full of back-and-forth between students and instructors as they hash out the relevant points, and that's the way we want it.
---

Proctored Diagnostics
Throughout the course, you'll be taking as many as six proctored diagnostic tests to carefully track your progress and improvements throughout the course. These will also get you used to the test taking environment, so that by the time you hit the test there will be no surprises. You'll have gone through numerous dry runs, and this one will be no different.